New releases from the latest console of this generation is full of excitement and fun! Nintendo Switch users, be sure to read this!
Are you ready for the Switch Games of April 2018?
The global sensation Switch brought massive hype. Turning even some of the PlayStation and Xbox users to 'switch' down to a more compact gaming device. Selling over 10 million copies in under a year of its release, the games are expected to be top notch, as to not to discourage the consumers. Gamegeek brings you the list for the Upcoming Switch Games of April 2018!
April 1
Sparta in 500 BC. Weapons and golds have vanished in site. As the king of Greece. You set out to investigate what the threat is all about. "Block, stomp, run, jump, fall, climb, cling, push, spring & slice your way to victory. Outsmart intelligent enemies, tread carefully through obstacles and use your wits to defeat bosses in epic battles."
April 3
Penny Punching Princess
Adventure Pals
If Cash is king in the world of communism, how will you fight back? Fight your way as you try to humble thieves and monsters in the land of Dragoloans  in Penny Punching Princess.
April 5
Animated Jigsaws: A beautiful Japanese Scenery
Octocopter: Double or Squids
SlingMing
Super Rocket Shootout
Urban Trial Playground
A wonderful mix of adventure, sci-fi, horror and even a motorcycle game. April 5 is sure to be a sweet one as Nintendo Switch revs up the ante.
April 10
Masters of Anima
Super Daryl Deluxe
Being available on all consoles, Masters of Anima is created for gamers who love magic. Battle the evil forces through strategies and mind games. Can you survive?
April 12
Burly Men at Sea
Streets of Red: Devil's Dare Deluxe
Don't get eaten alive as the Devil's Dare is coming to haunt you. A 3D-like game that teens and adults would love. Just be sure to guide your kids when you let them play this slightly horror video game. And by the way, this game is 'permadeath' so if you die, you'll have to restart all over again. Yikes.
April 17 and 19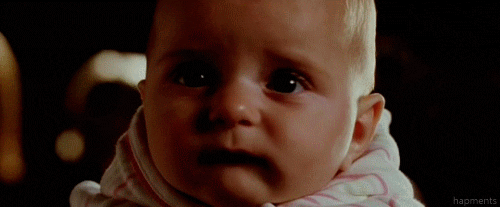 It's Spring Again
BAFL: Breaks Are For Losers
It's Spring again is for young ones ages 2 and up. It uses simple mechanics to teach children problem solving, and critical thinking. Moreover, the game builds you up in a place that creates an environment that is easier to understand. Well played, Nintendudes.
April 24
Gal'Gun 2
South Park: Fractured But Whole
12 Orbits
For the last wave of the video games releasing this April, there will be sequel to the Gal'Gun franchise. South Park's recently new game is finally on the console, and 12 Orbits will travel hyperspace style in order to reach the Switch. What games are you most looking forward to?