"Declassified after-action report" got almost every single fan of Overwatch thinking because of a cryptic message.
Possibility of a new Overwatch hero?
The community is restless right now. Staggering, because Overwatch's 27th hero might be coming soon. The report that Blizzard has posted recently came from Captain Ana Amari. Stating that they were cleaning up the remaining 'mess' of what the past teams left. The teams of Reinhardt Wilhelm, Torbjorn Lindholm, and some Emre Sarioglu.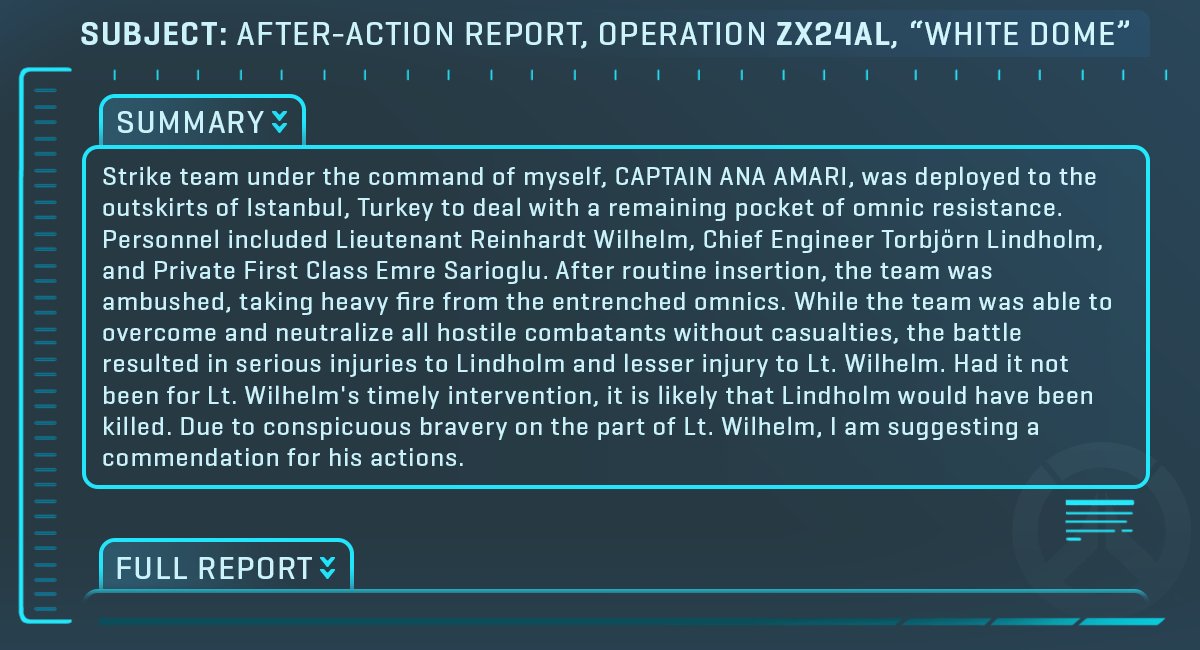 The last name above got people wondering what it could be. It has been a while since the last hero arrived. It's a real possibility that another could be created just in time as the Overwatch League is commencing. As the news spreads out, the rumors are also hyping up. Creating their own read on what could be the teaser of the month from Blizzard.
Awesome reactions from the Reddit and Twitter thread
Ever since it was posted, the 'new Overwatch hero' topic is circulating. Overwatch fans have been cooking up their witty jokes and comebacks as to see whether their 'guess' is correct or not to the news. Let's take a look at some of the best reactions from the Reddit and Twitter threads.
The basic "hehehe" from the Twitter thread that gave a hint that they're implying something great. It's hilarious to see their reactions because the way they type it explains already what they want to say. hehehe
Even 'Sombra' and "Mei' are having a little bit of a discussion over the report. We don't know if it's just us, but we would like to see someday the 'Full Report' for the details from the extraction team. Who's with us?!
Out of all the reactions, this is our favorite. Posting a cryptic message for the fans to decipher for themselves is the best thing that they could have ever done. But what if the name doesn't really mean anything. What if there is no upcoming hero? Yikes.