Jim French passed away on a peaceful morning of December 21, 2017
Us, gamers, can remember him by the many voices that he gave life with. However, friends, families and comrades shall commemorate his presence as a loving son, father and family member. He enjoyed a well-lived life, living at an inspiring age of 89. The GameGeek community expresses its warm condolences and thoughts to the family of Mr. French.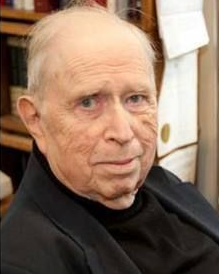 He is famous not only through voice acting. He is also a talented actor and director from plays within the Imagination Theater. A radio jockey, creative writer, businessman.  Truly, a man full of talent who is honored in every community.
His talent will echo through the service he offered – which we all love and cherish.
To honor him, Here are the some of the notable games/radio shows that he played on:
Elder Titan – Dota 2
William "Bill" Overbeck – Left for Dead 
Appearing in Payday: The Heist
The Adventures of Harry Nile 
The Further Adventures of Sherlock Holmes series
Character appearing in Dead by Daylight: Life Behind
Father Grigori – Half Life 2
Fisherman – Half Life 2: Lost Coast
Scientist – Guneman Chronicles
Army Chief – Pandora's Clock TV Show
He also written 3 books – three books, Nauvoo, The Exiles
What makes a Video Game great?
Amidst all the great graphics, storyline and characters, it's the voice actors that make the game come alive. Throughout  the years, we have been blessed by great talents from all across the globe. Letting us feel the immersion within the video game story. Voice actors like Jim should be honored with great privilege. It is because of him that good games become great. Again, GameGeek expresses our thoughts and sincere condolences to the family. We're going to miss you, Jim.
The Titan Falls.