2018 adds more thrilling games to Nintendo Switch
Since its release last March, Nintendo Switch was a huge success. It has sold over 7 million units worldwide, with its portability and exciting exclusive games, its quickly become one of the most sought out console for gamers right now. So, if you planning on buying one for Christmas, go ahead! You will not be disappointed!
These are my Top 10 Nintendo Switch Games out now in no particular order
Legend of Zelda: Breath of the Wild
Xenoblade 2
Super Mario Odyssey
Splatoon 2
Mario + Rabbids Kingdom Battle
Mario Kart 8 Deluxe
ARMS
Shovel Knight: Treasure Trove
Doom
LA Noire
As 2017 is coming to an end, we're so hyped for 2018 because there are lots of great games coming up for Nintendo Switch. RIP Wallet!
Here are the some of the exciting games to be released next year.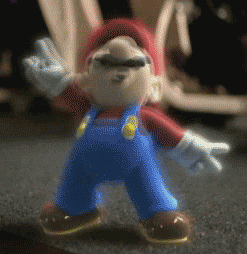 Lost Sphere
A very good game to start 2018, Square Enix announced that this will be released on January 2018.  A classic JRPG gameplay.
Runner3
The third entry to the Bit.Trip Runner series, I've played Runner 2: Future Legend Rhythm Alien and hoping this will be as good as Runner 2.
Mega Man 11
This will be released late 2018, it will be thrilling to kill some Robot Masters again!
Wargroove
Wargroove is a turn-based strategy game for up to 4 players, in which each player takes control of an army and its commander unit to wage war on their enemies!
Light Fingers
Played on a magical clockworks game board, this turn-based multiplayer game has real-time action and devious opportunities for misdirection, all in the pursuit of securing more loot than your opponent.
Project Octopath Traveler
 Another cool RPG offered to us by Square Enix. The game features turn-based battles with a 16
-bit style character sprites and textures.
Travis Strikes Again: No more Heroes
Travis Strikes Again: No More Heroes is an upcoming action-adventure hack and slash video game developed by Grasshopper Manufacture and published by Marvelous.
What games are you excited for in the upcoming year?